The Management Alternative contract is designed for self managed associations and associations that utilize the services of an on-site manager, independent association manager, or an association management company. Basic bookkeeping services include:
Billing of assessments
Receiving and applying payments to unit owners' accounts
Collections of delinquent assessments
Paying community bills
Prepare checks for signature for all approved expenses and allocate costs to budget
Financial statement preparation for the Board of Directors
Reconcile and balance general ledger and bank statement reports
Escrow and refinance processing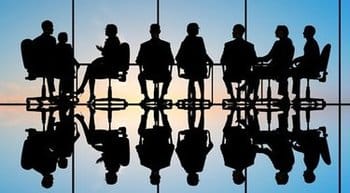 The Management Alternative contract will also allow your association access to our administrative services department. For more information regarding administrative support and the services we can provide, please visit the Administrative Support page.
Self managed associations benefit by having access to all the management resources but only pay for services that are actually needed. This method helps the association save money on their management costs and allows them to continue to maintain a level of control.
On-site managed associations often utilize the services of a full service management company as well as pay for the services of an on-site manager. These associations will benefit from the use of our service by eliminating an extra level of management that is often unnecessary and costly. The management and administrative services are handled by the on-site manager or other staff and the accounting services are handled by Associated Professional Services. In addition, the association can benefit by having our office handle specific projects such as annual meeting notices or special assessment mail outs.
Independent Managers/Management Companies – In addition to eliminating costly accounting staff, managers or management companies will not have to rent additional space or lease office equipment or software, manage accounting staff, or worry about vacation time or sick leave of your accounting department. Managers are free to specialize in what they do best and can operate in comfort knowing that the accounting for their association is professionally handled. If you prefer, the services handled by Associated Professional Services can be provided by having a separate accounting contract with the associations that you manage.