Full-Service Community
Management
Our San Diego Community Management Division provides full-service management for Community Associations. Our goal is to establish a working relationship with the Board and ensure that the Communities we represent are able to thrive.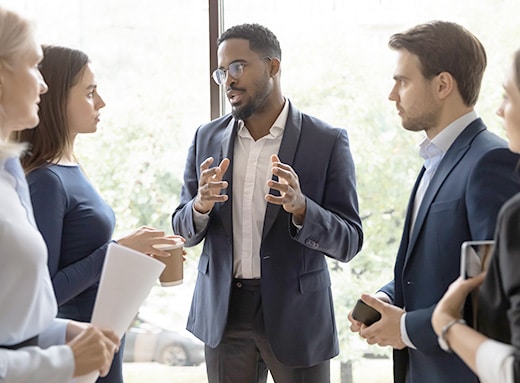 What is a Community Manager?
The Community Association Manager is generally responsible for the management and support of the community association, including:
Daily operations
Regular interaction with the Board of Directors / homeowners / vendors
Neighborhood meeting attendance
Budget preparation
Overall community business management
A community manager assists the Board of Directors and association in virtually every aspect of its operation, whether he or she is an onsite manager, portfolio manager, or part-time manager. Although specific tasks differ between associations, the essential duties of a community association manager are relatively similar.
Why is Community Management Important?
The main responsibility of the association management company is to enforce the community policies, rules, and regulations made by the Board of Directors on behalf of the homeowner association.
Community managers are expected to have extensive experience handling issues professionally and effectively, including day-to-day operations, performing maintenance duties, hiring vendors, and communicating with residents. Plus, they can help with things like:
Maintaining common use structures
Arranging landscaping services
Trash removal
Checking fire or carbon dioxide detectors
Scheduling repairs
Scheduling homeowner meetings
Providing security
Maintaining all financial records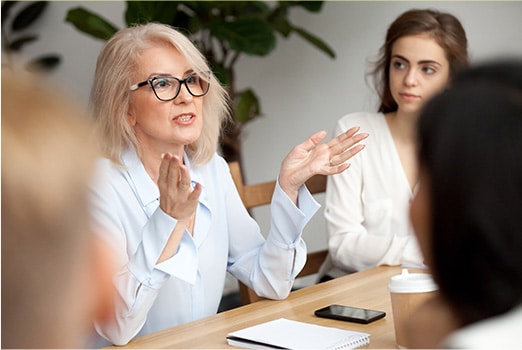 We are an HOA management company known for our expertise.
Because of the array of issues or situations that can arise in an HOA, it can be difficult for self-managed associations to adequately handle everything. That's why typically, the Board will hire an expert association management company to work directly with them. When you hire an HOA management company, you're not only reducing the Board's workload, you're also bringing in the knowledge that other team members may not have.
What is the difference between a Community Association Manager and a Property Manager?
Community Association Managers
Oversees all aspects of business, ensuring operational efficiency
Community Association Managers oversee and direct all aspects of running the business, and therefore must have comprehensive knowledge of the business operation and applicable laws.
This knowledge base is what separates them from the property manager and allows them to personally ensure that an entire community operates as efficiently and successfully as possible. They work for both the Board and the homeowners.
Property Managers
Limited efficiency due to limited scope of work
Property Managers spend most of their time dealing with tenants and reporting directly to the owner of a unit. Their day-to-day responsibilities include tasks such as collecting rent, showing vacant units to prospective tenants, and arranging repairs for items inside the unit.
Their main focus is to ensure that the maximum number of properties are rented with the highest possible revenues.
What are the essential duties of a Community Manager?
The essential duties of a community manager include:
Meetings
Management assists the Board in setting regular meetings, which include scheduling, notice/agenda distribution, meeting attendance, and minute recordation. A Board packet is also prepared for the meetings, so the Board has access to all pertinent information.
Homeowner Correspondence
When owners contact the office, Management ensures there is a prompt reply for assistance. Trust in Management is built through the continued ability to be in contact with the representative who can best assist with the owner's needs.
Bids and Proposals
Management obtains proposals for work per onsite inspections and recommendations or the Board's expressed direction. These proposals are only obtained from qualified professionals who can provide expert services.
Mailings
Should there be a need for mailings to homeowners, Management assists by preparing letters, notices, newsletters, and/or duplicating, folding, stuffing envelopes, and mailing the correspondence.
Consultation
Management assists Boards with resolving existing or potential problems and has access to professionals and specialists in related fields (including attorneys and other vendors).
On-Site Inspections
Management completes regular inspections of the property to ensure that maintenance items are addressed with the proper contractors and enforcement of the governing documents is continued (per the Board's expressed direction).
Rules / Violations
Management will team up with the Board to handle rules and regulations enforcement. This may include the formulation of a fine policy as well as the adoption of enforcement procedures and mailing of warning letters, violation notices, and/or fine notices. Management will track and monitor any violations of association rules and architectural guidelines.
Budgeting
Management will assist the Board in preparing and adhering to an annual operating plan that includes the goals and objectives of the Board of Directors, Management, and the Association.
APS maximizes efficiency and reduces overall HOA management costs.
To find out if our 100% customizable services are right for you, request a proposal or contact us to schedule a consultation.