HOA Financial Services
Associated Professional Services offers professional HOA Financial Services in San Diego, CA. All of these services are flexible and can be customized to accommodate the needs of each association.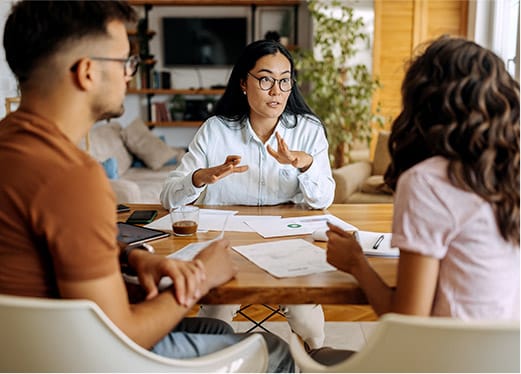 Why Hire a Professional for HOA Financial Services?
One of the benefits of working with Associated Professional Services in San Diego is our experience with the local financial industry and our accessibility for our HOA Board of Directors to make easy decisions when needed. Financial Services are available to all of our clients at affordable rates.
What Financial Services Do You Offer?
Our flexible financial services for HOAs include:
Budget Preparation
Associated Professional Services will prepare a preliminary budget for associations upon request. These budget and financial statements provide the Board of Directors with the necessary information to compare their performance against their anticipated budget projections.
Having a clear understanding of your financial position assists the Board in making sound financial decisions. Fees are based on the size of the association and are very reasonable.
Income Tax Preparation
For associations that are not audited, Associated Professional Services will prepare the required reports and tax forms for governmental agencies, including:
Employment tax returns
Federal income tax returns
California income tax returns
1099 tax forms
Estimated tax payments
Audits/Reviews
Associated Professional Services can assist associations with obtaining bids from CPAs to perform an audit. We will also prepare all of the necessary financial records at the end of the fiscal year for the selected auditor.
Associations that exceed $75,000 in revenue should have an independent review by a CPA done each year.
Reserve Studies
Reserve Studies are legally required at least every three years. They are an important part of maintaining an association's annual budget, and completing them regularly will ensure your HOA is prepared for the future.
Reserve Studies are also an effective way to identify all of an association's assets and amenities, determine how much funding is required for maintenance and upkeep each year, and to establish a timeline and distribution of funds for capital improvements.
Associated Professional Services in San Diego can assist in obtaining bids for a third-party reserve study, or we can prepare a reserve study annual update for a reasonable fee.
Special Assessments
Special assessments are an important factor to consider when determining your homeowner association's annual budget. Emergency funds might be required throughout the year for building repairs, building restorations, renovations, or community improvements, and it's essential that your association is financially prepared for such emergencies.
However, approaching your community about a special assessment can often be an intimidating and stressful event, particularly when it comes to communicating the necessity for the sudden expense. Working with an experienced HOA management team to make special assessments will help to avoid these issues, and ensure the process is done correctly and effectively.
Associated Professional Services in San Diego can help you determine how much a special assessment might cost, suggest possible alternatives, and assist with presenting those options to the Board of Directors and the community.
Why Hire an HOA Management Firm Like APS?
The daily workload for maintaining the finances of an association is often very time consuming for a volunteer or self-managed Board of Directors.
Essentially, an HOA management firm like Associated Professional Services can help the Board in all aspects of financial services, including:
Preparing and maintaining the annual budget
Preparing income taxes
Completing Reserve Studies
Determining Special Assessments
When you hire a professional, you're tapping into a network of experienced community managers who can take over administrative, accounting, financial, maintenance, and management chores – and relieve strain on board members and residents.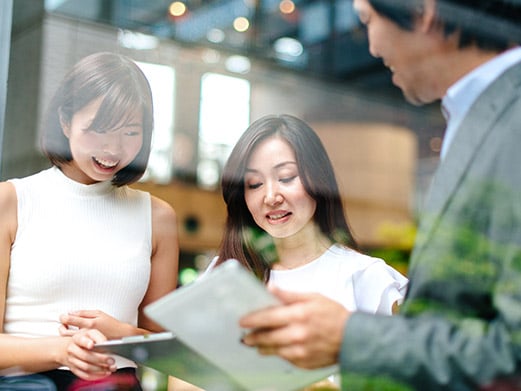 We're passionate about serving San Diego communities.
At APS, we are passionate about assisting San Diego communities in achieving their full potential. Our boutique HOA management services are designed for tiny communities that would otherwise be overlooked by a larger management firm. In fact, we enjoy getting to know each and every one of our customers so that we can better serve them!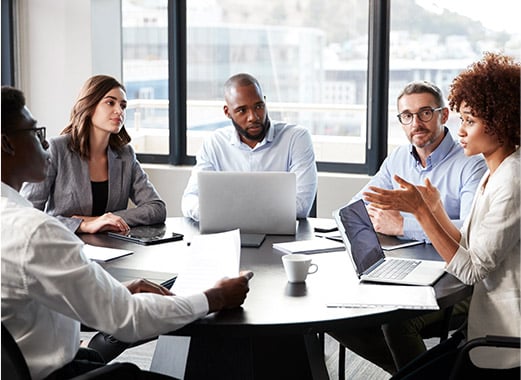 We're experienced professionals.
A condo association management company is responsible for more than just your neighborhood, which means they've seen (and dealt with) every scenario imaginable.
They can help you achieve your objectives while still keeping up with day-to-day operations, and your inhabitants won't notice a thing.
If you're currently self-managing your community and feel it might be time to turn to a professional HOA manager, Associated Professional Services can help. Contact us to request a proposal.
APS maximizes efficiency and reduces overall HOA management costs.
To find out if our 100% customizable services are right for you, request a proposal or contact us to schedule a consultation.